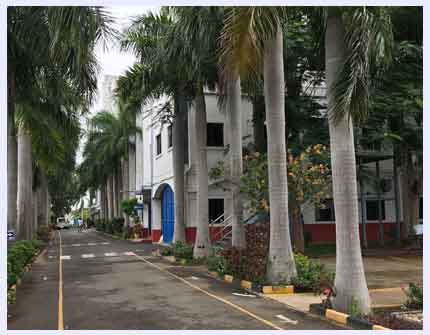 SVM is 35 years old company experienced in Design, Develop and Manufacture of Coils and Transformers for both High Frequency and Low frequency applications.
12 Years experienced in Design, Development of bus bar namely Epoxy Powder coated, PVC coated, Laminated, Flexible and resin cast , Nickel& Gold Plated , Silver plated , Brazing& Tin Plated , Flexible bus bars for Healthcare and automotive applications.
SVM's goal is to meet the critical and complicated needs of the Design and Manufacturing Engineers across various Electronic and Electrical industry segments to support them in realizing their product from Design through Mass Manufacturing.
The experience gained by the SVM team in designing Transformer, Inductors and various electromagnet parts has resulted in continuous improvement in the quality of products. It has also helped them in the area of product engineering in improving its productivity without compromising on quality to give its customer a consistent quality with competitive edge in pricing.
SVM has many firsts in India and its vertical integration has helped it
Designing of Bobbins, injection molds, manufacture of Bobbins in Thermoset (Phenolic) and Thermo Plastic materials from conventional to high performance grades.
In house tool room for Precision machining of plastics and metals in exacting specification for rigid mounting.
Design and manufacture of packaging materials to meet customer specific packaging requirements to suit transportation through road or air or sea.
Largest manufacturer of coils and transformers in India from low, mid to high volume. Capacity in excess of 10 Million Numbers per Month.
Serving its customers across various fields like Power, Lighting, Medical electronics, Electric vehicle, Automobile, Communications and other Electronic applications
SVM Serve Customers in USA, Israel, France, China and India.